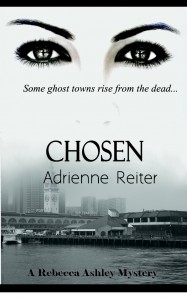 Click to buy!
Becca, (Rebeccas Ashley) has a lot to be thankful for. She solved her art instructor's murder before graduating from art school, and left for Paris, France with her international outlaw companion.
Now, back in San Francisco, Becca is adjusting to life as a paid artist working as a cataloguer and host at an auction house. Things are less than perfect. Clark remains unavailable overseas, and could be arrested, there are conflicting personalities at work over a co-worker/stripper, and none of this compares to her estranged Aunt Allison's apparent suicide down in Santa Cruz.
Becca meets Sebastian, a graduate student who was a friend of her Aunt's and involved in her suicide investigation. Helping her family down in Santa Cruz, Becca puts together additional information that points at murder instead of suicide. With Sebastian's help, Becca uncovers a secret cult, back room deals with the Catholic Church, and a multitude of deaths all leading back to a ghost town in the Santa Cruz Mountains.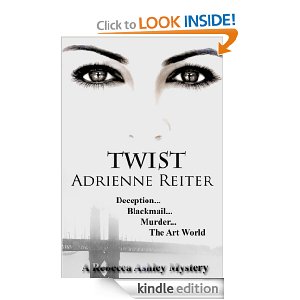 Click here for the ebook!
Rebecca Ashley (Becca) dreams in color, mostly acrylic. It's current day San Francisco. In spite of all the odds, divorce, eviction, and mounting money problems, Becca is determined to finish school. Shortly after Becca has temporarily moved into her Professor Sophie-Anne's live/work loft, her professor is murdered. Becca discovers that no one is who they claim and nothing is as it seems.
Propelled into the underworld of art and artifact smuggling, Becca has to decide who to trust. Two of Sophie-Anne's business partners, a charming Brit, Clark Wright, and swashbuckling Belizian Antoine Palacio, reveal Sophie-Anne's murder is tied to a blackmailer who expects a large ransom from the sale of a mysterious French artifact. When the three fail to relinquish his fee the blackmailer murders Sophie-Anne in hopes it will scare the other two thieves into giving up the money.
Now Antoine and Clark are running scared. Only problem is Sophie-Anne was the only one who knew where the object is hidden. Now Becca must find the artifact and decide who to trust or suffer Sophie-Anne's fate.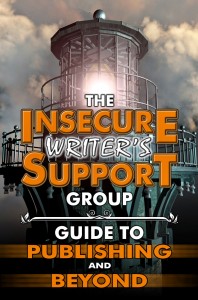 Click here! This is Sci-Fi author, Alex J. Cavanaugh's brain child. This anthology consists of essays written by contributing authors of fantasy, mystery, sci-fi, fiction, non-fiction and of course, me!